2019.01.04
"Travelers Labo", a site specializing in model course-type contents, have been released!
In January 4, 2019 (FRI), we have released "Travelers Labo", a site that distributes information and model courses based on the recommendations of travel professionals regarding Japan's famous tourist areas and hot spots.
And in the middle of February a new model of trip reservations and purchases is set to be released, wherein it enables the addition and instantaneous settlement of anything viewers might take a fancy to while viewing Model Courses.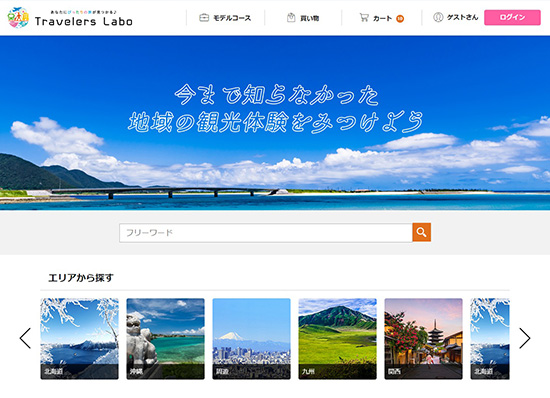 Please refer here for Travelers Labo >>>